We Provide a Variety of Ultrasounds, HIFU Technology and More
We offer the most advanced ultrasound rental equipment available to healthcare providers. Our ultrasound and HIFU machines provide a high level of surgical assistance.
Our mobile ultrasound technology is utilized by hospitals and physician practices on an as-needed basis. We work with facilities and physicians to design a personalized ultrasound rental program that best fits their needs.
Ultrasound imaging is an important tool for many surgical procedures. We provides high quality ultrasound systems along with the appropriate transducers/probes and accessories for a variety of procedures.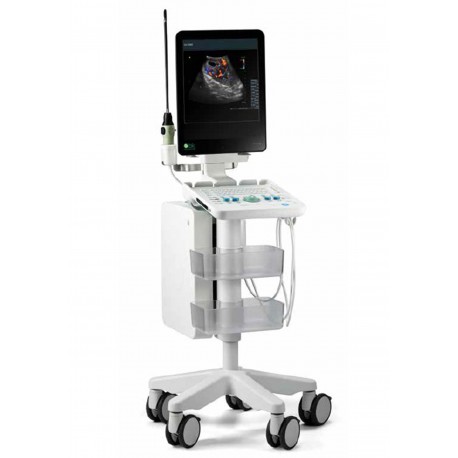 Ultrasound can advance intraoperative surgical procedures by helping you navigate and identify lesions and anatomical structures in real-time. This is particularly important as the data obtained from a preoperative CT or MRI scan can be outdated at the time of surgery.
The bk5000 surgical system provides the highest quality images that allow you to clearly see the margins of a lesion and to determine the best course of action. Using advanced graphics processing technology, this powerful system provides immediate, auto-optimized images that allow you to see the information you need, faster.
bkFusion MRI/Ultrasound Fusion System
Accurately target lesions detected on real-time MRI images and reduce the risk of missing high-grade or under-staging tumors.
bkFusion offers an easy and familiar workflow to make prostate biopsy procedures as efficient as possible.
Maintain control of the entire procedure and freely adjust ultrasound gain and depth or choose to scan in different planes to better target areas of concern without the need to resweep or recalibrate during the procedure.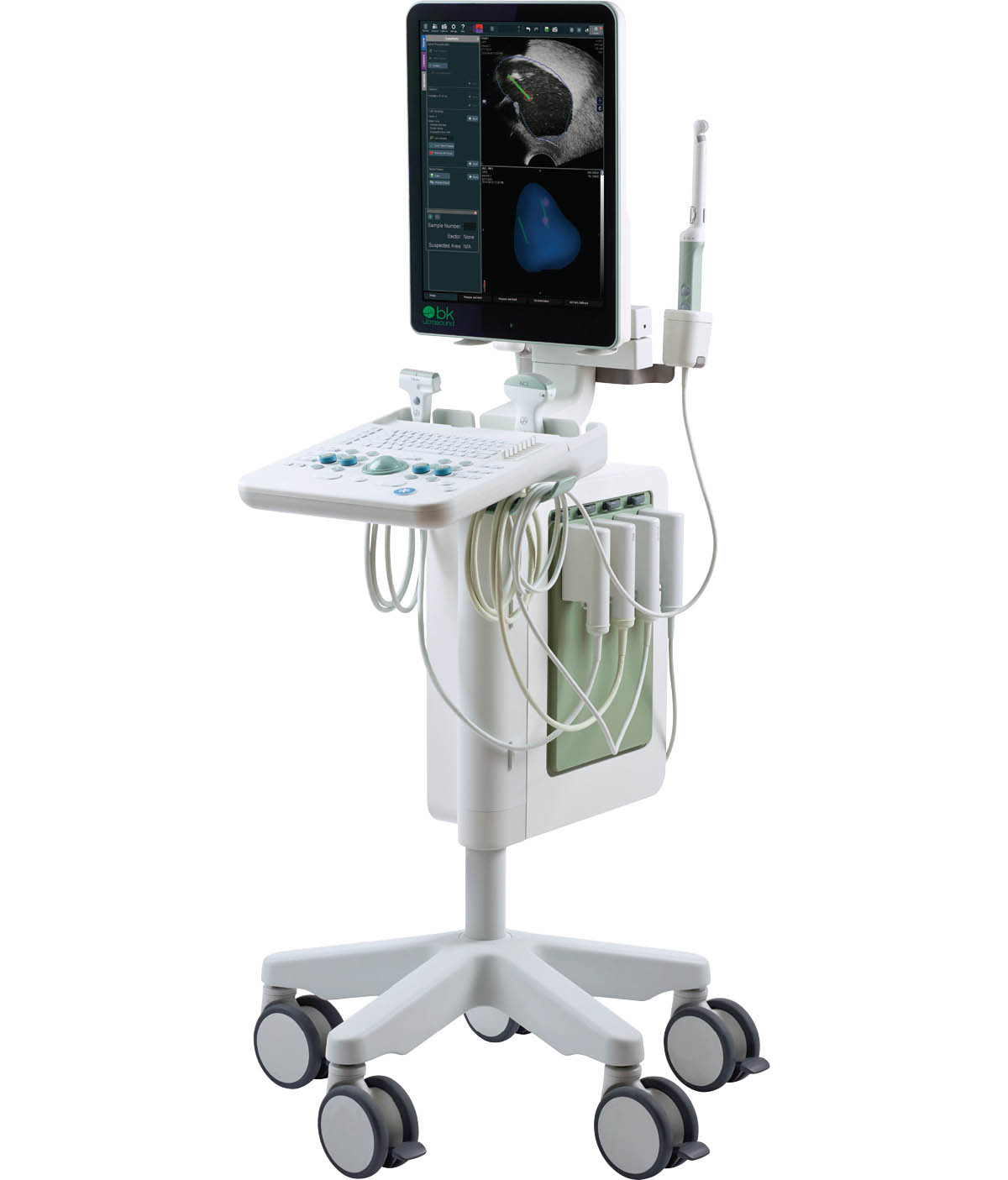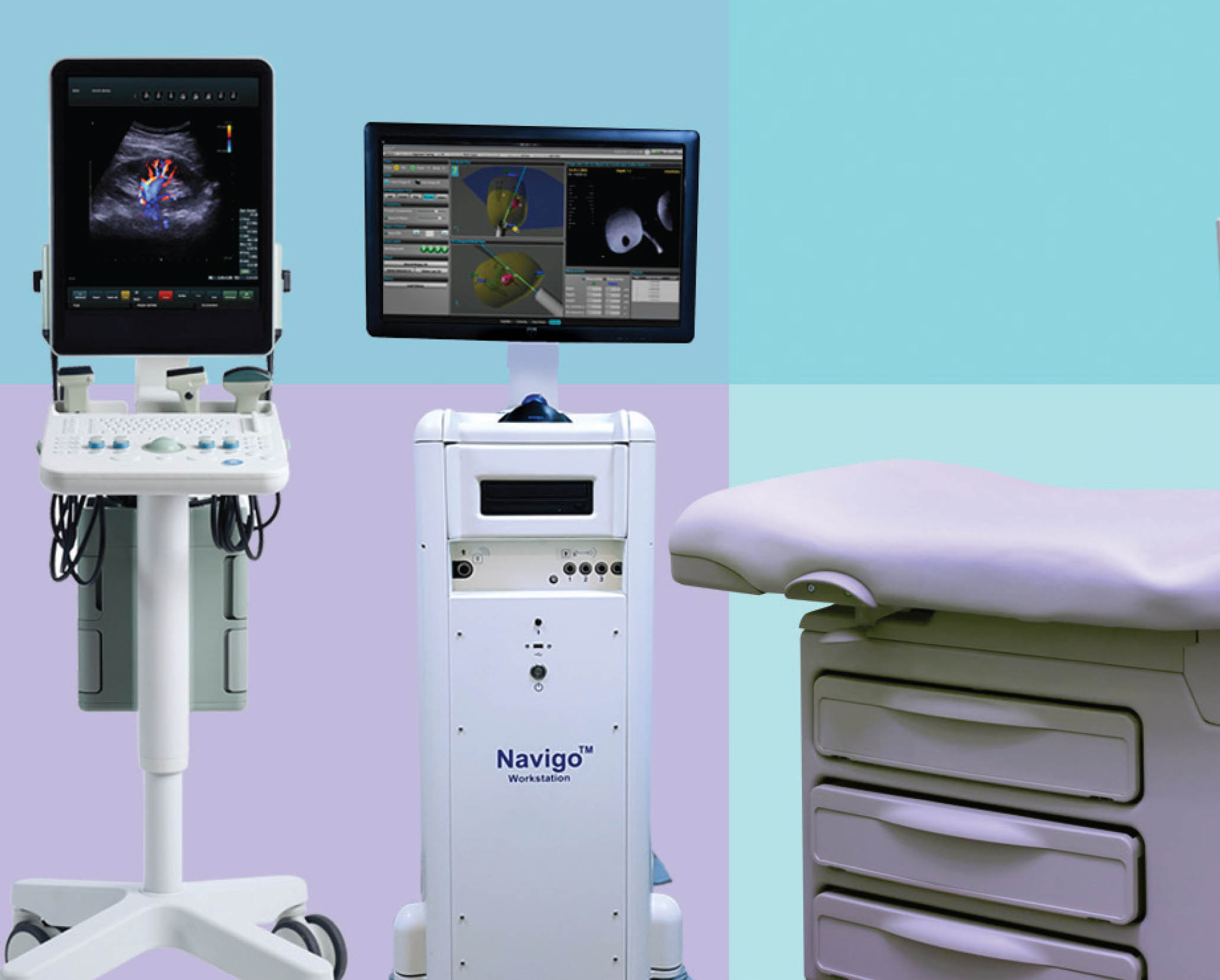 Navigo™ MRI/Trus Fusion-Guided Biopsy System
Achieve accurate modeling and accurate targeting with the Navigo™ MRI/Trus Fusion-Guided Biopsy System. 
Features include: 
Touchscreen user interface
Automatic contouring of ultrasound prostate segments
Automatic capture of ultrasound images & biopsy needle positions
Rotatable 3D image saved for historical reference
The system features a compact console and patient sensor to compensate for movement. It's compatible with a variety of ultrasound systems. 
High-Intensity Focused Ultrasound or HIFU is an FDA-approved, minimally invasive procedure for the ablation of prostate tissue.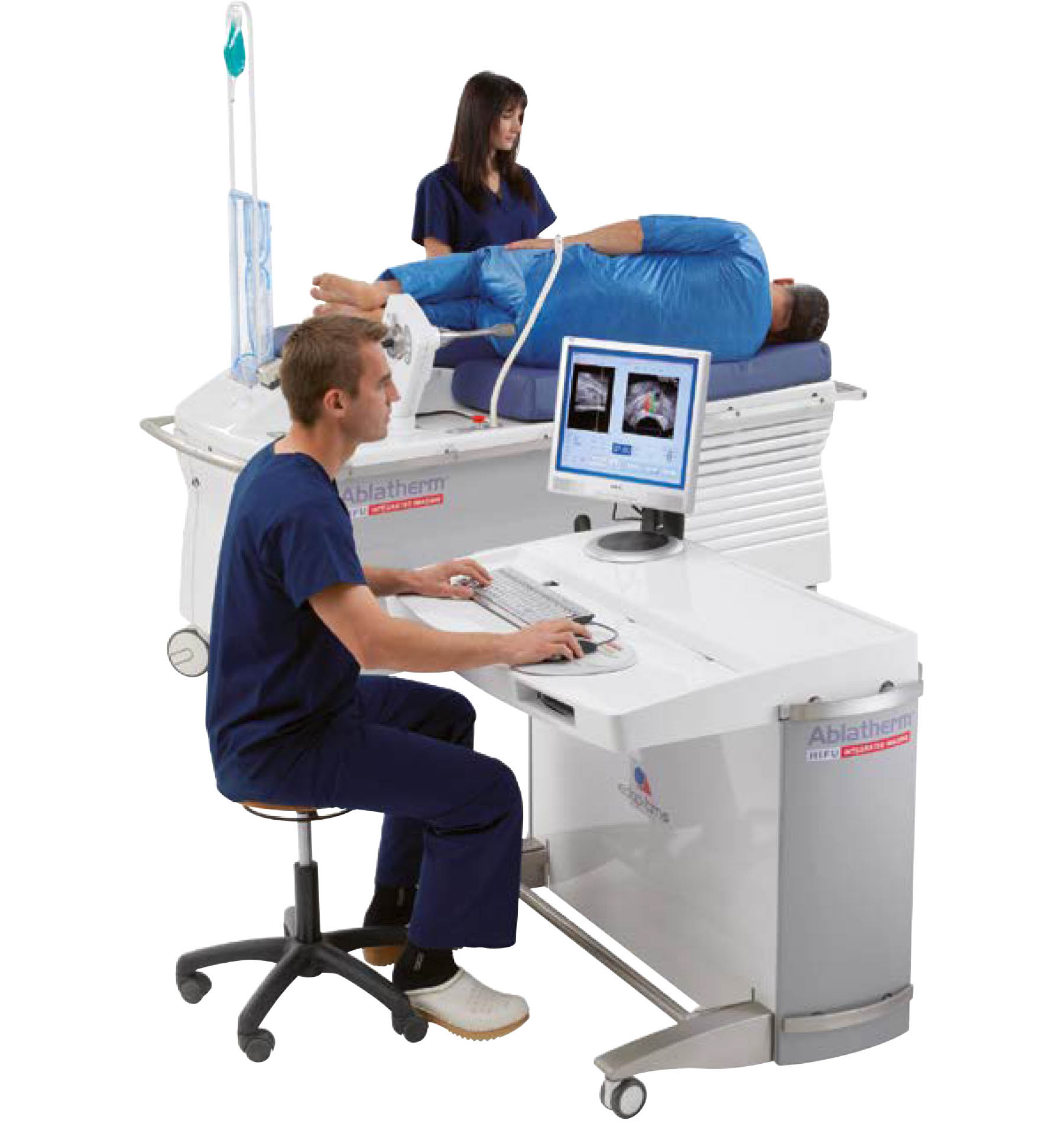 EDAP Ablatherm® HIFU System
The Ablatherm® Fusion device  is utilized for ablation of prostate tissue. It is suitable for men who are at risk for surgery due to their age or other associated illnesses, or who may not want to undergo surgery. It allows for the targeted ablation of prostate tissue from MRI/Biopsies target localization. 
Benefits include: 
Non-invasive
Radiation free
Robotic procedure
Preservation of surrounding tissue
Different treatment strategies: Whole gland / Nerve sparing / Partial gland
Shorter  hospital stay
Shorter recovery time
Few side effects
Powered by focused ultrasound, the Sonablate HIFU system is a minimally invasive device that delivers precise and focused ablative energy.
Sonablate was the first high frequency ultrasound probe to be commercialized. This advanced image-guided device allows physicians to create a customized plan for each patient's individual prostate needs. Ultrasound energy, or sound waves, is transmitted through the rectal wall and focused at specific targets within the prostate identified by MRI and confirmed by ultrasound. At the focal point, sound waves, create thermal ablation destroying targeted tissue while the surrounding tissue remains unharmed. Sonablate features integrated imaging and ablation transducers controlled automatically allowing Sonablate to target, ablate and analyze the results of the ablation.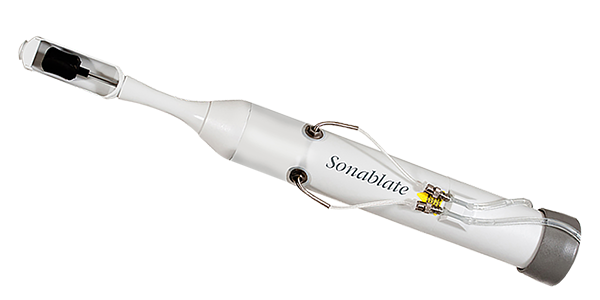 HealthTronics maintains a network of suppliers to help address new needs for surgical procedures. Healthcare systems can avoid investing in equipment that may only be used for special procedures.
Need something special? Contact us today!
OUR MOST POPULAR TECHNOLOGY
Medical Equipment You Can Trust
Our Expert Technologists are an Extension of Your Team
Improve employee and physician satisfaction by allowing your clinicians to focus on what they do best.
IMPROVE OUTCOMES WITH THE RIGHT ULTRASOUND TECHNOLOGY
Improve Surgical Outcomes & Drive Profitability in Your Operating Room