Highly Accurate & Dependable Pulsed Wavelength Performance for ENT, Gynecology, Urology, Neurology and More
Light, quiet and compact, the AuraXP is a perfect KTP laser for in-office settings and can be used for multiple soft tissue procedures. Hospitals, physician offices and surgery centers are ideal venues for this laser. Built with solid-state reliability, the AuraXP is not prone to mechanical failure and is easy to maintain.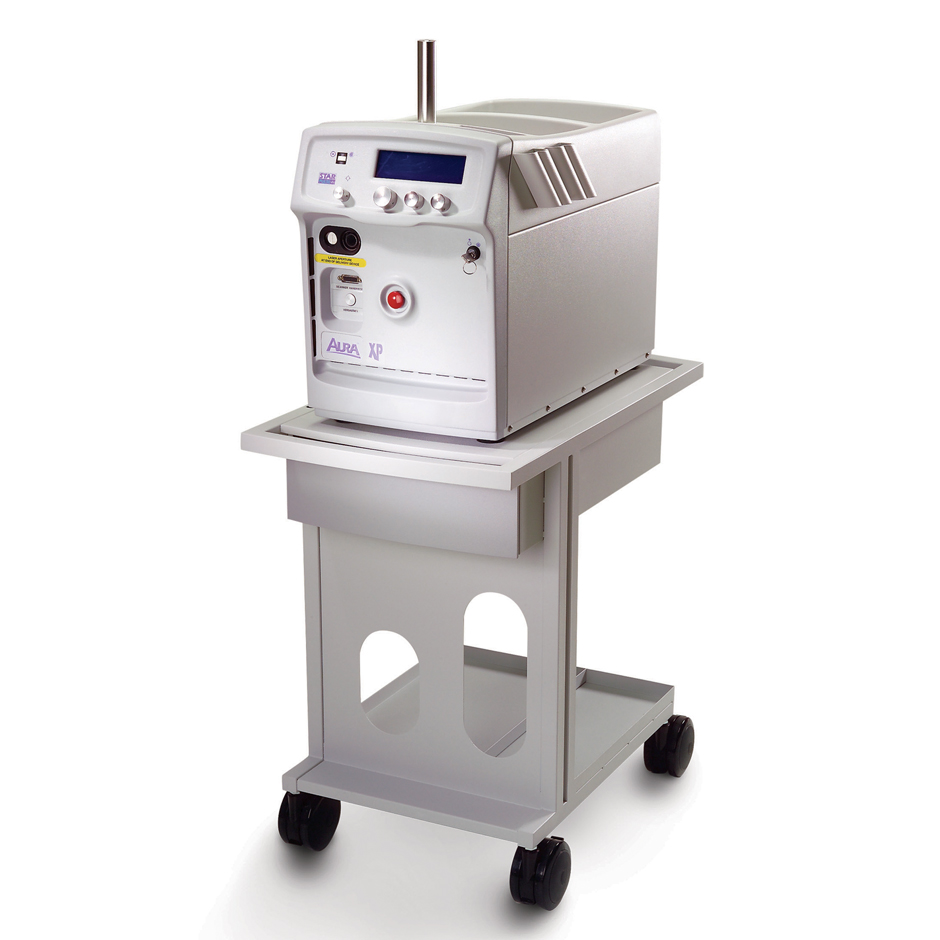 The AuraXP is a 15-watt laser that provides 532 nm pulsed wavelength performance and can be used in a wide range of specialties including ENT, Gynecology, Urology and Neurology.
The versatility of this KTP laser is attributed to the StarPulse™ technology, which allows you to deliver a pulse width as short as 1 millisecond. This precisely limits the depth of penetration for increased control while providing excellent hemostasis, vaporization, and cutting power. The AuraXP's KTP energy is easily absorbed by oxyhemoglobin, delivering precise coagulation while leaving the surrounding tissue unaffected.
BPH LASERS
Urologic applications
HOLMIUM & THULIUM FIBER LASERS
Urologic and Orthopedic
CO2 LASERS
various specialties
KTP LASERS
VARIOUS SPECIALTIES
MORE LASERS
Various Specialties
Benefits of our Mobile Laser Technologies
We bring you the very latest in medical laser technology
Our engineers are highly trained, and fully compliant
We ensure proper laser safety and compliance
We help to reduce payroll, maintenance and capital costs
We offer all necessary laser accessories including fibers, handpieces, safety signs, etc.
We'll design a personalized medical laser rental program that best fits your needs
No matter where you're located, there's a great chance we can help you. We contract with facilities across the United States. But if you can't come to us, our highly trained technologists can bring the right equipment and know-how to you.
Our technologists are handpicked to ensure they meet our stringent requirements. With an average of 14 years of experience, each HealthTronics technologist stays sharp with continuing education to maintain expert knowledge of the equipment and the procedure so that you're well taken care of. 
Laser Fibers & Accessories
We provide you with everything you need for laser procedures. We have the appropriate fibers and accessories to ensure the equipment works together seamlessly.  Click here for more information.
The Right Tools for the Job
With an entire division dedicated to supplying and maintaining the latest technology, you can count on our mobile medical technology to deliver excellent service without surprises.
IMPROVE OUTCOMES WITH THE RIGHT LASER TECHNOLOGY
Optimize Surgical Performance with our Medical Lasers and Expert Technicians