Reduce Patient Discomfort, Downtime & Thermal Damage with the Latest in CO2 Lasers
HealthTronics offers a number of different CO2 lasers to meet all of your needs. The intended use of C02 laser rental systems is for the vaporization, incision, excision, ablation or photocoagulation of soft tissue in the surgical specialties of ENT, Gynecology, Aesthetic Surgery, Dental/Oral Surgery, Neurosurgery, Orthopedics, General Surgery and Podiatry. Options include Freebeam (Articulated Arm) and Fiber Guided. Our laser options include the Lumenis AcuPulse and the OmniGuide fiber lasers.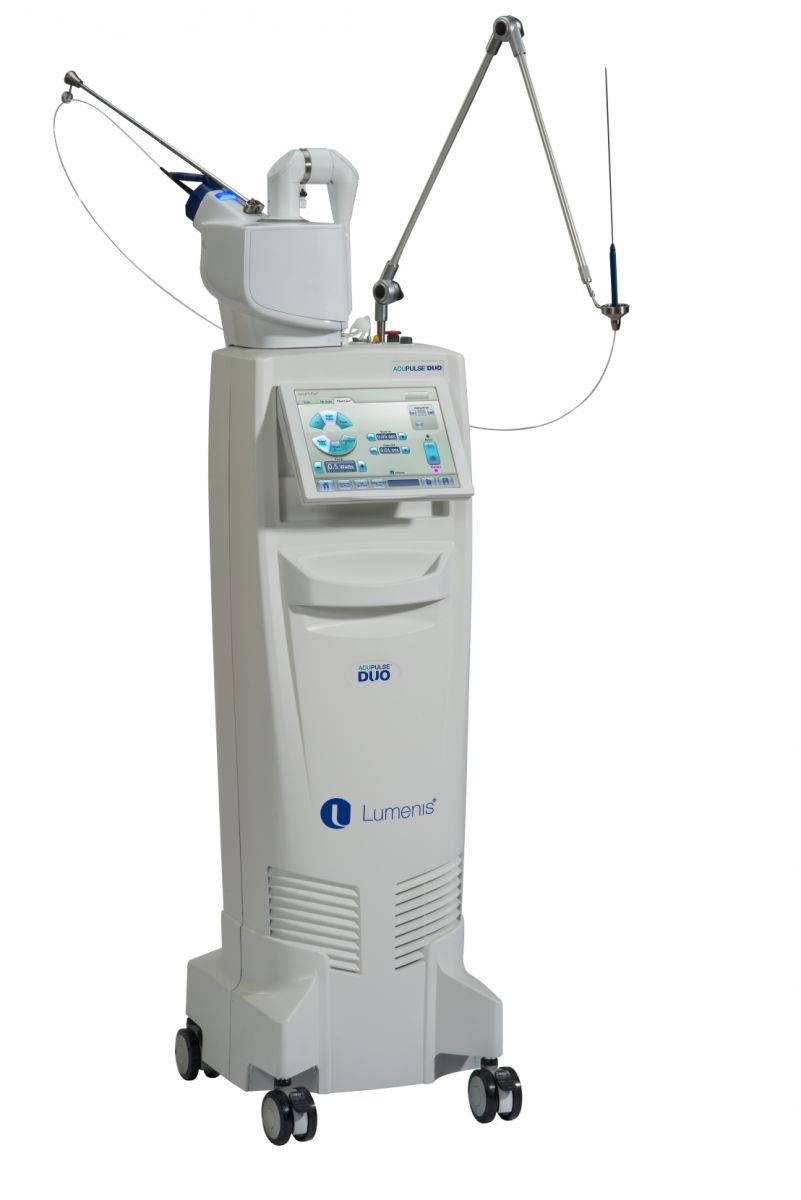 Lumenis AcuPulse™ DUO CO2 Laser System
With FiberLase fibers, the Lumenis AcuPulse™ DUO offers direct tissue contact resulting in precise cutting to adhesions with less risk of perforations to tissues surrounding the target area. The lasing beam for the Lumenis AcuPulse™ DUO CO2 laser is contained within the fiber which results in complete energy transmission and power density caused by the reaction to CO2 insufflation gas. The Lumenis AcuPulse™ DUO can also be used as a free beam laser, allowing it to be used with the AcuBlade™ Scanner and other accessories. With technologists from HealthTronics, the Lumenis AcuPulse™ DUO CO2 laser rental is always easy to use.
The Intelliguide CO2 Laser System combines OmniGuide's Enhanced Safety Fibers with specialty-specific instrumentation to offer a complete advanced CO2 energy platform. The system features multiple modes of operation including Continuous Wave, Single Pulse, and Repeat Pulse in both SuperPulse and non-SuperPulse modes. Throughout the procedure, the system maintains a controlled flow of helium through the hollow core laser fiber, keeping the core cool and ensuring the surgical field is kept clear of blood, smoke and fluids. We also offer OmniGuide laser fiber and the OmniGuide laser handpiece. The Intelliguide automates and simplifies key laser operations, promoting efficiency and safety.  Intelliguide CO2 laser rental from HealthTronics includes an expert technologist to operate the equipment.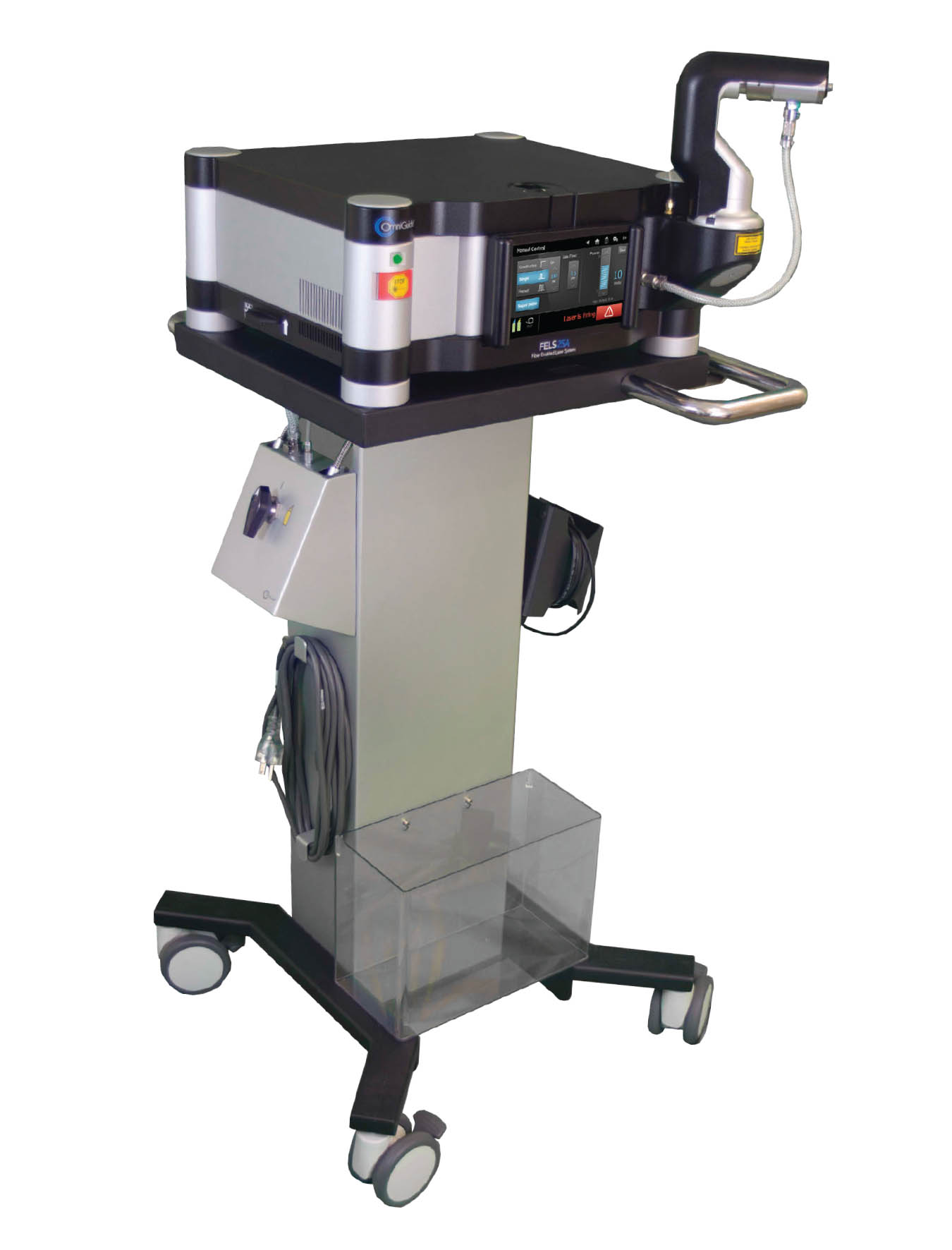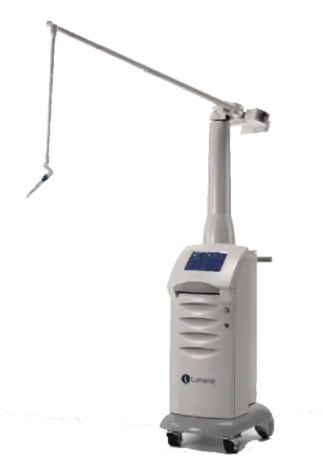 Lumenis UltraPulse® SurgiTouch CO2 Laser System
UltraPulse ST is an advanced computer-controlled, user-friendly CO2 pulsed laser platform. It is based on a patented CO2 laser tube providing up to 60 watts of power. It can generate a continuous series of short-period, high-peak-power pulses. During the high peak power, the laser energy is delivered very rapidly, resulting in vaporization of the targeted tissue without the creation of collateral injury. The lasing modes (UltraPulse and Continuous Wave) can be alternated according to the desired tissue interaction while the three exposure modes (Repeat, Single & Constant) will allow comprehensive timed-controlled energy delivery. As always, CO2 laser rental from HealthTronics includes an experienced technologist.
BPH LASERS
Urologic applications
HOLMIUM & THULIUM FIBER LASERS
Urologic and Orthopedic
CO2 LASERS
various specialties
KTP LASERS
VARIOUS SPECIALTIES
MORE LASERS
Various Specialties
Benefits of our Mobile Laser Technologies
We bring you the very latest in medical laser technology
Our engineers are highly trained, and fully compliant
We ensure proper laser safety and compliance
We help to reduce payroll, maintenance and capital costs
We offer all necessary laser accessories including fibers, handpieces, safety signs, etc.
We'll design a personalized medical laser rental program that best fits your needs
No matter where you're located, there's a great chance we can help you. We contract with facilities across the United States. But if you can't come to us, our highly trained technologists can bring the right equipment and know-how to you.
Our technologists are handpicked to ensure they meet our stringent requirements. With an average of 14 years of experience, each HealthTronics technologist stays sharp with continuing education to maintain expert knowledge of the equipment and the procedure so that you're well taken care of. 
Laser Fibers & Accessories
We provide you with everything you need for laser procedures. We have the appropriate fibers and accessories to ensure the equipment works together seamlessly.  Click here for more information.
The Right Tools for the Job
With an entire division dedicated to supplying and maintaining the latest technology, you can count on our mobile medical technology to deliver excellent service without surprises.
IMPROVE OUTCOMES WITH THE RIGHT LASER TECHNOLOGY
Optimize Surgical Performance with our Medical Lasers and Expert Technicians