We offer Various Lasers for all of your Medical Needs
We work closely with our customers to find the exact medical laser needed to provide the very best patient care.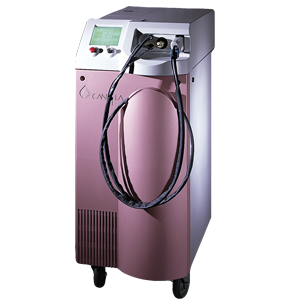 Candela Vbeam™ Pulsed Dye Laser
Rejuvenate Skin, and Treat Scars, Lesions, Rosacea & more with Pulsed Dye Laser Treatment. Candela Vbeam Pulsed Dye Laser treatment is used for various skin indications, mainly vascular, pigmented, and non-pigmented lesions. Pulsed-dye laser technology is the best option for treating indications caused by damaged blood vessels, as it does not cause damage to surrounding tissues.
The Candela Vbeam™ Pulsed Dye Laser treatment system is used for:
Various benign vascular lesions
Rosacea
Port-wine stains
Warts
Scars
Wisdom Medical Leonardo 200
Perform Urology, ENT, Gastroenterology and other procedures with a 980nm/1470nm Diode Laser.
The LEONARDO® laser is designed to work in perfect combination with a broad spectrum of special medical fibres and application kits developed by biolitec®.
200W Leonardo delivers higher dual wavelength power.  With a much smaller footprint than traditional higher power Holmium machines and utilising a technique similar to TURP. This machine and fibre combination offer a new cost-effective alternative to all surgeons capable of performing a TURP.
The most versatile and universal medical laser in the market today. This highly compact diode laser features the combination of two wavelengths, 980 nm and 1470 nm, offering a variety of tissue interactions. For open and endoscopic procedures with contact or non-contact delivery options.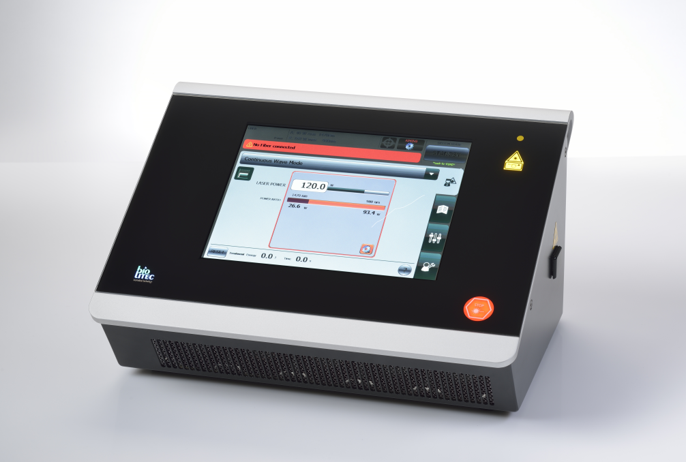 BPH LASERS
Urologic applications
HOLMIUM & THULIUM FIBER LASERS
Urologic and Orthopedic
CO2 LASERS
various specialties
KTP LASERS
VARIOUS SPECIALTIES
MORE LASERS
Various Specialties
Benefits of our Mobile Laser Technologies
We bring you the very latest in medical laser technology
Our engineers are highly trained, and fully compliant
We ensure proper laser safety and compliance
We help to reduce payroll, maintenance and capital costs
We offer all necessary laser accessories including fibers, handpieces, safety signs, etc.
We'll design a personalized medical laser rental program that best fits your needs
No matter where you're located, there's a great chance we can help you. We contract with facilities across the United States. But if you can't come to us, our highly trained technologists can bring the right equipment and know-how to you.
Our technologists are handpicked to ensure they meet our stringent requirements. With an average of 14 years of experience, each HealthTronics technologist stays sharp with continuing education to maintain expert knowledge of the equipment and the procedure so that you're well taken care of. 
Laser Fibers & Accessories
We provide you with everything you need for laser procedures. We have the appropriate fibers and accessories to ensure the equipment works together seamlessly.  Click here for more information.
The Right Tools for the Job
With an entire division dedicated to supplying and maintaining the latest technology, you can count on our mobile medical technology to deliver excellent service without surprises.
IMPROVE OUTCOMES WITH THE RIGHT LASER TECHNOLOGY
Optimize Surgical Performance with our Medical Lasers and Expert Technicians