Holmium & Thulium Fiber Lasers
Holmium Laser & TFL Technologies for Urologists, Orthopedic Surgeons & More
Using the Holmium laser as a power source allows precise and controlled cutting and vaporization. It penetrates just enough to ablate soft tissue without charring and minimizing collateral damage. Holmium laser rental is a way to access the equipment for a variety of specialties, including Urology and Orthopedics. Orthopedic Surgeons have control of the lasing beam by using either disposable or reusable handpieces in conjunction with an angled tip.
The Holmium:YAG laser allows for excellent kidney stone destruction and precise lasing delivery for arthroscopic treatments of wrist, ankle, shoulder, knee, and elbow. Options include high power and standard power.
HealthTronics also offers Thulium Fiber Laser (TFL) surgical devices for both Lithotripsy and precise soft tissue surgery. During recent years, TFL technology has emerged as a new alternative to Holmium lasers, particularly for the treatment of stones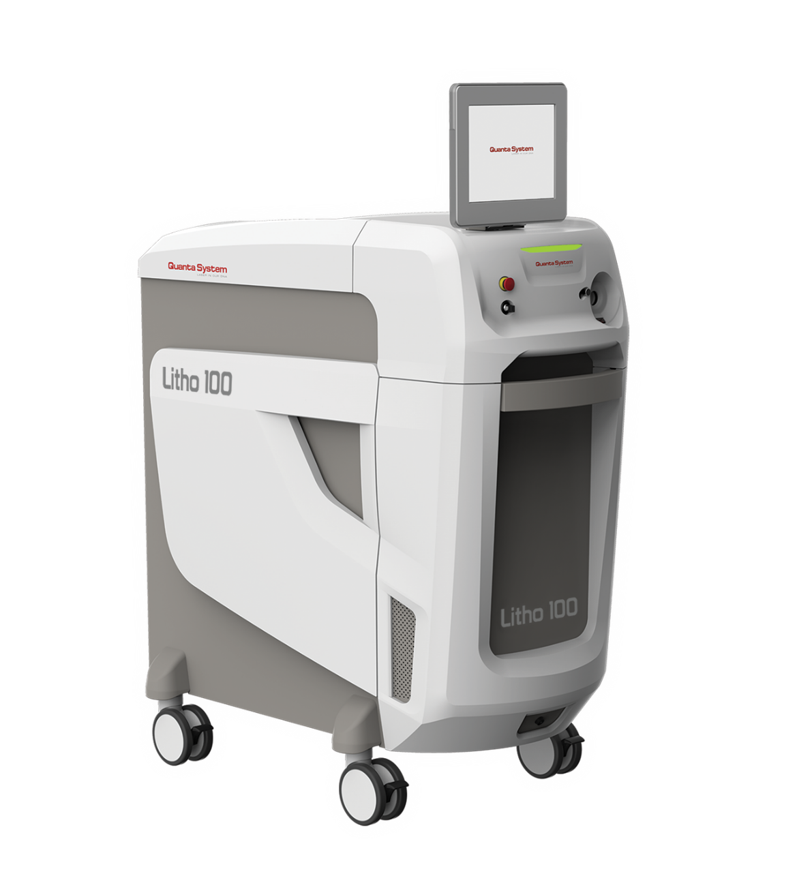 The Quanta Litho holmium laser offers impressive settings for enhanced surgical experience, offering at the same time high power, high repetition rate, pulse energy and high versatility in pulse width adjustment.
The different setting combinations of the Quanta System Litho enable wide treatment flexibility and great versatility in surgical techniques.
Lumenis VersaPulse™ Holmium Laser System
Over 15 years of clinical evidence have made Lumenis lasers the right choice for Urologists and patients worldwide. Among its advantages are low reoperation rates, and wide patient applicability. Compared with alternative treatment options for BPH, the Lumenis VeraPulse holmium laser has a major advantage in efficacy and safety. Download the Lumenis Verapulse manual below.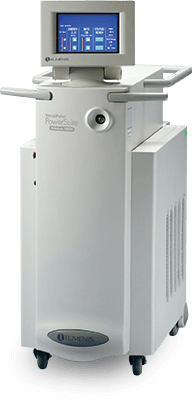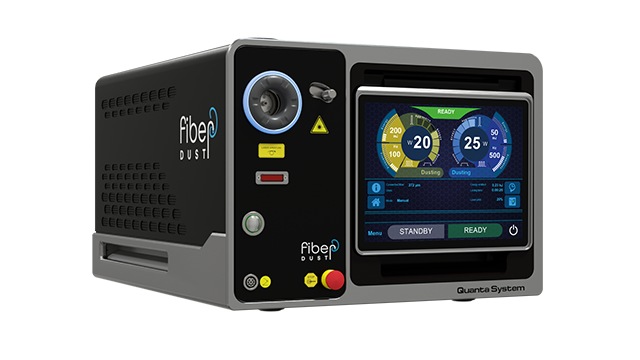 Quanta Fiber Dust Thulium Fiber Laser (TFL) System
The Quanta Fiber Dust TFL surgical device is intended for both Lithotripsy and precise soft tissue surgery. It only requires 110 V power but delivers frequencies up to 2500 Hz with extremely limited retropulsion.
BPH LASERS
Urologic applications
HOLMIUM & THULIUM FIBER LASERS
Urologic and Orthopedic
Benefits of our Mobile Laser Technologies
We bring you the very latest in medical laser technology
Our engineers are highly trained, and fully compliant
We ensure proper laser safety and compliance
We help to reduce payroll, maintenance and capital costs
We offer all necessary laser accessories including fibers, handpieces, safety signs, etc.
We'll design a personalized medical laser rental program that best fits your needs
No matter where you're located, there's a great chance we can help you. We contract with facilities across the United States. But if you can't come to us, our highly trained technologists can bring the right equipment and know-how to you.
Our technologists are handpicked to ensure they meet our stringent requirements. With an average of 14 years of experience, each HealthTronics technologist stays sharp with continuing education to maintain expert knowledge of the equipment and the procedure so that you're well taken care of. 
Laser Fibers & Accessories
We provide you with everything you need for laser procedures. We have the appropriate fibers and accessories to ensure the equipment works together seamlessly.  Click here for more information.
The Right Tools for the Job
With an entire division dedicated to supplying and maintaining the latest technology, you can count on our mobile medical technology to deliver excellent service without surprises.
IMPROVE OUTCOMES WITH THE RIGHT LASER TECHNOLOGY
Optimize Surgical Performance with our Medical Lasers and Expert Technicians